Nothing is too big or small
Whether you have a single lifestyle store or a large retailer, we can do the job.
To emphasize this, we currently supply posters to everything from small lifestyle stores to Illums Bolighus, ARoS, Tivoli Gardens and many others. So no order is too small or large for us.
Our selection of posters is always up-to-date, so you can find the posters your customers are looking for.
All our posters are produced in Denmark and our rammer are made from solid oak and with real glass.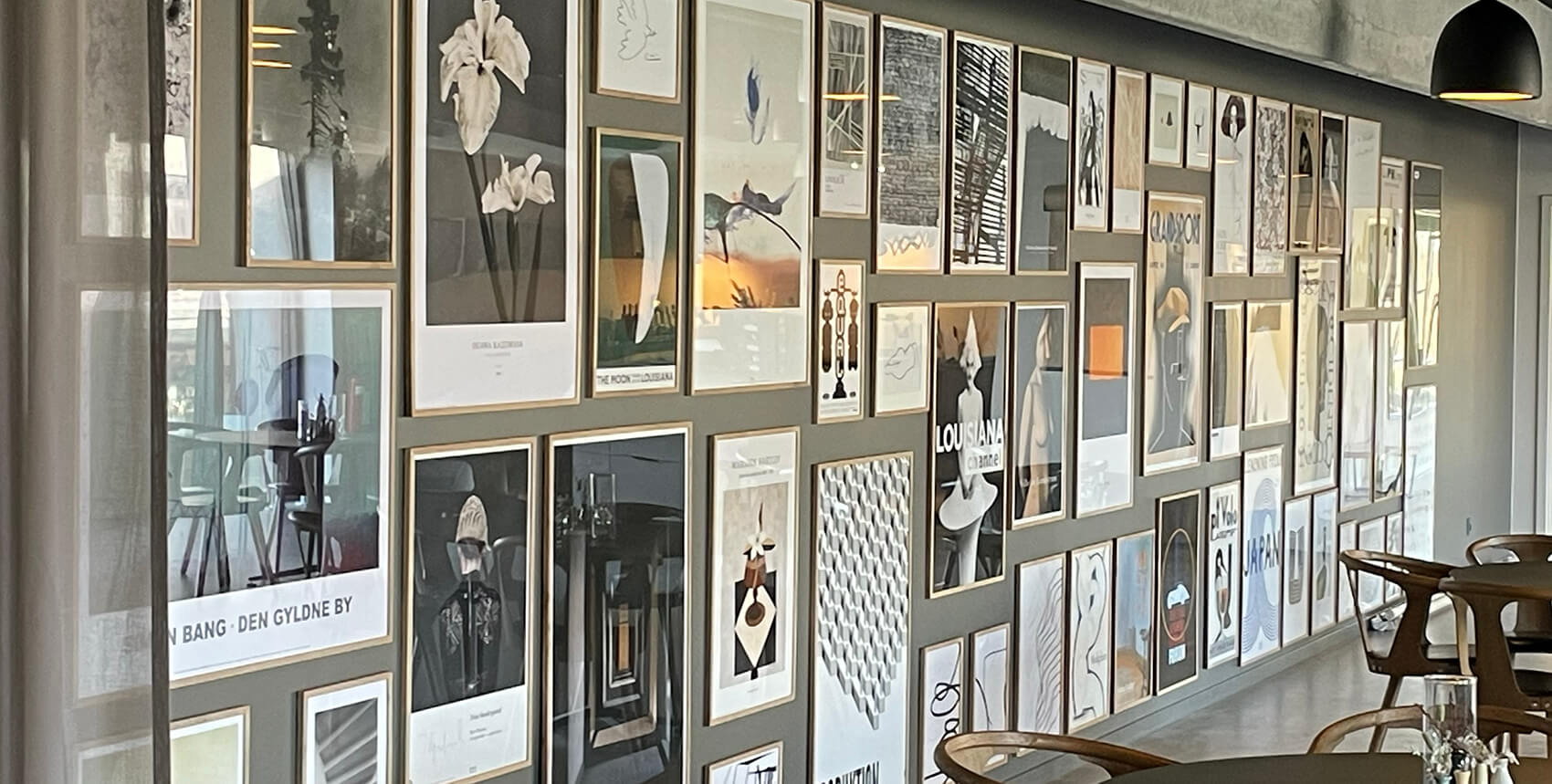 ---
High quality
Our posters are produced on 230 g. FSC certified quality paper.
Produced in Denmark
Our posters are produced at our premises in Roskilde, Denmark.
Always ready to help
Don't hesitate to contact us if you need help.
Fast delivery
We usually ship within a few business days.
---
Become a reseller
At Permild & Rosengreen it's easy to become a reseller of our posters and rammer. Simply log in to our B2B site, where you can select the motifs and rammer that match your assortment.
No minimum spend requirements
Can be delivered in a frame
Can be delivered in your own tube with label
Can be delivered flat.
We make sure to deliver fast, as we know how important this is to you as a store manager.
Focus on customer service
We know how important it is to be able to contact your supplier in case of challenges, urgent orders or anything else.
That's why we make it a point to be available by phone and email and provide the best service.
It's not just something we say, but our customers say it too.
Customer service beyond the ordinary...
- Rikke, Fribo
Don't hesitate to contact us if you have any further questions. We are extremely flexible and will do everything we can to meet your needs. We want you to be able to offer your own customers outstanding products that both you and we can vouch for.
About Permild & Rosengreen
Permild & Rosengreen is Denmark's oldest poster shop from 1947, which has always been known for, and still focuses on, high quality in both print, paper and assortment and rights.
Permild & Rosengreen is headquartered in Roskilde, where all posters are produced, packed and mounted in our beautiful, Italian rammer with real glass. Whether your assortment is within the funky feminine style, vintage or classic Nordic, Permild & Rosengreen has a huge selection of the finest art and design posters by both old and contemporary artists that complement, highlight and emphasize the style and mood of the home decor.
Get in touch with us
We are ready to help you.
Write or call David Ree at [email protected] or 7199 1971 for more information.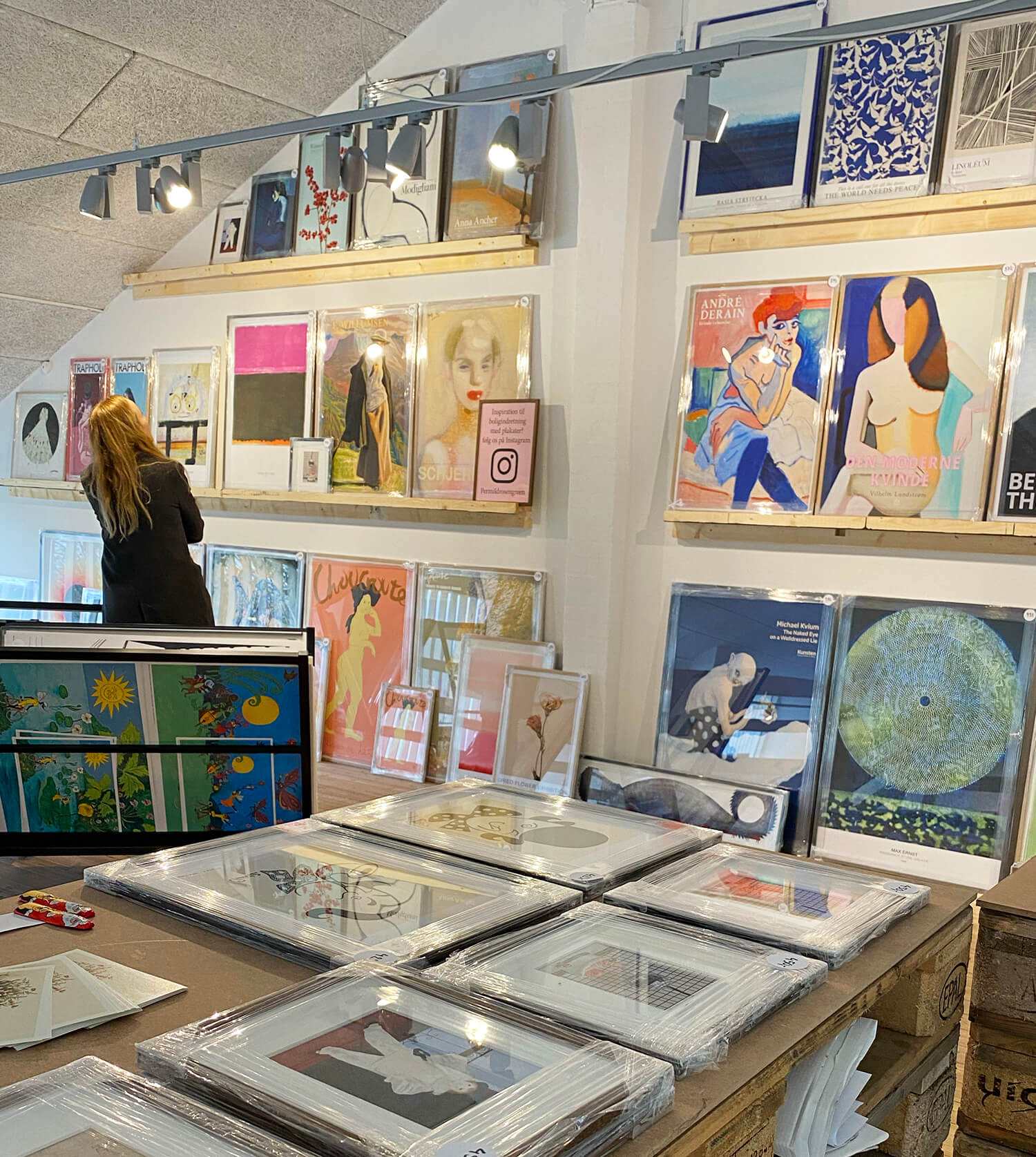 Environmentally friendly production
At Permild & Rosengreen we do everything we can to take care of the environment. Our posters and packaging are produced on FSC-certified paper and cardboard.
This ensures responsibly managed forests so that no more wood is harvested than the forest can reproduce.
We produce the posters as print on demand, which ensures that only the posters that are sold are produced, thereby using as little paper as possible.